Tutors are available by appointment from 3:30-4:30PM. Drop-in hours are from 4:30-8:00PM in the BOSC Library. All students are welcome!
Navajo Preparatory School's Tutoring program is open to all students.  We offer tutoring in Math, Science, Navajo Language, Writing and Spanish. NPS Tutors come from a variety of educational and professional backgrounds, but they have one commonality: they want to help all students reach their academic potential.  For a successful tutoring session, bring questions, notes, textbooks, and any class materials. You can expect a collaborative experience where you and the tutor will discuss concepts, review materials and practice strategies.
---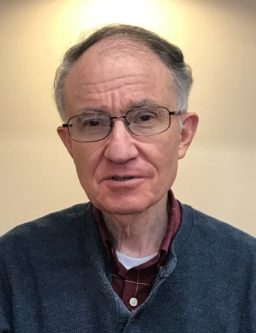 Writing Tutor: Frank Pecoraro
Frank Pecoraro is a Writing Tutor at Navajo Preparatory School and has enjoyed working at the school since 2005. As a Writing Tutor, he and Michelle Redhouse help students with research papers, homework, applications, and other assignments involving English and writing skills. Together, they strive to maximize student involvement to help the students make the skills their own. He states that the finds working with the students at Navajo Prep very rewarding.
Calendly Link for Frank Pecoraro
fpecoraro@navajoprep.com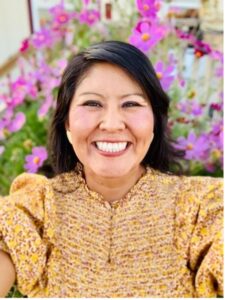 Writing Tutor: Michelle Redhouse 
Michelle grew up on a farm with her family. Both of her parents loved raising their children to faithfully attend school, achieve an education, work hard and continue with a college education. Michelle achieved her Bachelor of Science degree in Christian Ministry from Southwestern Assemblies of God University, in Waxahachie, TX. She also attended American Indian College, currently, AIC/SAGU in Phoenix, AZ. Michelle loves working in the education field and helping students of all ages to succeed in their academic studies. Her passion is serving her community and sharing encouraging words of Faith to people. She enjoys traveling and learning about people groups, and their culture and language. Her first plane ride overseas was to the Philippines, then later to Panama, South America, Haiti, and Israel in 2019. Every day, Michelle is active in gym workouts, exercising, running, walking, lifting weights, working on the farm and garden, and taking care of horses, sheep, geese, cats and a family pet dog, Rocky. At moments in time, Michelle immerses herself in reading books and writing in her journal about life. She can be found working diligently on her family farm, or in the mountains nearby.
Calendly Link for Michelle Redhouse
mredhouse@navajoprep.com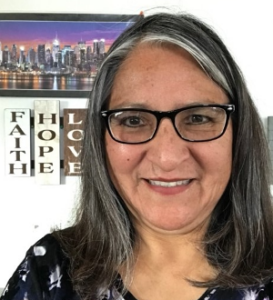 Navajo Language Tutor: Lillian Benally  Lillian Benally works as the Navajo Language Tutor. She enjoys working with the students at Navajo Prep and assists students in Navajo translations, speaking, writing, reading as extra help in their assignment. She provides guidance and participation in learning Navajo Language to get a better understanding of Navajo words.
Calendly Link for Lillian Benally
lbenally@navajoprep.com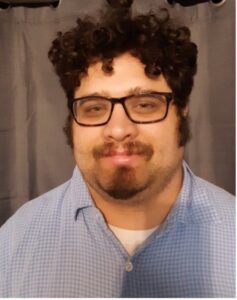 Spanish Tutor: Benjamin Burns 
Ben Burns is new to Navajo Prep and is working as the Spanish tutor. He grew up in a small town in Iowa and has lived all over the west. He has Bachelor's degrees from Brigham Young University-Idaho in University Studies with an emphasis in Spanish and Education and Utah Valley University in Elementary Education.  He also works as a 3rd grade teacher for Apache Elementary. He considers himself a lifelong learner and is loving the opportunity to further advance his teaching skills and improve on his Spanish as he assists students with the Spanish language.
Calendly Link for Benjamin Burns
benjamin.burns@navajoprep.com
Science Tutor: Katrina John
Calendly Link for Katrina John
katrina.john@navajoprep.com
Math Tutor: Micah Dempsey
Calendly Link for Micah Dempsey
micah.dempsey@navajoprep.com