STUDENT SUPPORT SERVICES
The Student Support Services Team works with our residential and academic staff to provide holistic support for our students. The team includes the Student Support Coordinator, Student Support Specialist, School Counselor, School Nurse, and the Division Director of Student Life & Wellness.
---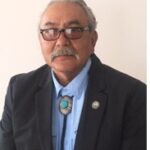 Student Support Coordinator
Anthony Smith
Pronouns: he/him
asmith@navajoprep.com | 505-330-9411
Anthony Smith is Navajo/Diné from Farmington, NM; the Land of Enchantment. His family is from Kimbeto, NM and his clans are Naakaii Dine'é; Kinyaa'áanii; Bit'ahnii and Filipino. He was adopted into Northern Ute Family and Oglala Lakota Nation and became Sundancer. He worked with other Native practitioners from different nations including Navajo. He has a Master's degree in Social Work from the University of Utah and is a licensed Social Worker in the state of New Mexico. He is certified as a trauma informed counselor, QPR, MST. He has been practicing therapist for the American Indian populations and other underserved populations for 25 years. He is a practitioner in traditional ways. He has worked with all age groups in the local communities from Arizona, New Mexico and Utah. His area of expertise is working with youth and families to stabilize, set goals, work on healing and to recognize and embrace their cultural identities.
---
Student Support Specialist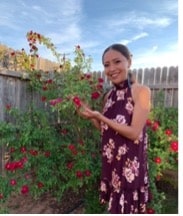 Anya Ashley
Pronouns: she/her
anya.ashley@navajoprep.com | 505-801-5931
Anya is Diné/Navajo and is originally from Tuba City, Arizona. She is of the Black Sheep Clan born for the Towering House Clan. Anya received her undergraduate degree in Public Health from the University of Arizona. She took one year off to work as Intern on Capitol Hill in Washington, DC. Anya then went back to school and earned her Master's degree in Multicultural Counseling from San Diego State University. She is pursuing her Licensed clinical professional counselor licensure for the state. She has a passion for working with Indigenous youth and strives to continue to incorporate and learn more about different healing modalities. Anya enjoys giving motivational talks to youth and families. In her spare time she likes to work on art projects, bingeing on Netflix, and spending time outdoors with family and friends.
---
School Counselor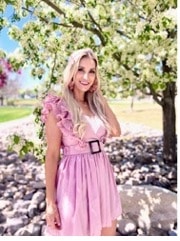 Stepheny Atencio
stepheny.atencio@navajoprep.com | 505 326-6571 ext. 137
Stepheny Atencio is a lifetime resident of San Juan County. Ms. Atencio graduated from Aztec High School and went on to earn a BS Degree in Education and a MA Degree in Counseling & Guidance. Ms. Atencio currently holds level three licensure in Teaching and Counseling as well Educational Administration. Ms. Atencio was EMDR trained in 2020 and has spent most of her adult life working in the educational setting. Stepheny studied dance for over 32 years and owned a local dance studio for 9 years. Ms. Atencio feels she truly has a heart for working and connecting with young adults- Ms. Atencio believes that it is an honor and privilege to be given the opportunity to join the Navajo Prep Family. Stepheny is a mother to two daughters and outside of school she enjoys anything in the mountains, shopping, exercising, and spending time with her family.
---
School Nurse and School-Based Health Center Coordinator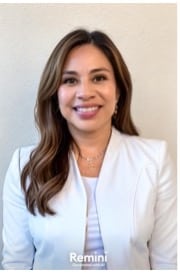 Kandice Duvall
Pronouns: she/her
kandice.duvall@navajoprep.com | 505-326-6571 ext. 116
Kandice Duvall is a registered nurse with a Bachelor of Science in Nursing from Farmington, NM. Her interests include reading, biking, and hiking. Nurse Duvall's goals are to continue to provide health and educational success for our Navajo Preparatory students. Nurse Duvall collaborates with the New Mexico Department of Health, San Juan College, and Northern Navajo Medical Services pediatric provider and community health nurse, who aspire to increase access to care and offer services that may otherwise be challenging to receive, given student barriers.
---
Division Director of Student Life & Wellness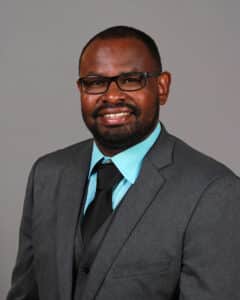 Roderick Denetso, LMSW, MSW
505-326-6571 ext. 119
Clans are: Tsi'naajinii, African American, Kinlichii'nii and African American.
Mr. Denetso is originally from Klagetoh, Arizona, and is a 1996 graduate of Ganado High School.
Mr. Denetso received his master's degree from NMHU as a Clinical Social Worker and his B.S. degree in Family Studies/Human Development and Thematic in Education. Mr. Denetso has extensive work experience in behavioral health and social work. Mr. Denetso has served at NPS for approximately 11 years in the following areas: Dean of Student Life in the Residential Program, Admissions Coordinator, and has also coached football, baseball, and track.
Mr. Denetso currently oversees the Residential Program, SBHC, Wellness, 21st Century, and School safety which includes security. Mr. Denetso enjoys giving back to the youth, is active in the community, and is a motivational speaker for our youth.  In his free time, he enjoys being with family, friends, and anything that involves sports.  Mr. Denetso reports, " I am living the dream of working at NPS with your children".
---
For emergency situations, please contact Anthony Smith, Student Support Coordinator, Anya Ashley, Student Support Specialist, Stepheny Atencio, School Counselor, or Kandice Duvall, School Nurse.
Does someone you know need help? Do you know someone causing problems? Fill out this confidential form.
This form is for non-emergency situations IF THIS IS AN EMERGENCY: CALL 911 IMMEDIATELY!
For non-emergency call: 505-330-9411
Please make a report if you encounter a person of concern whose behavior interferes with academic instruction and/or is a safety concern to students, staff, or property. Warning signs, protocol and guidelines are in the Behavioral Health Policy Handbook. Fill out the form to submit a report that will go to the Mental Health – Student Assistance Team (MHSAT).